Guernsey money firms to check Libya and Syria sanctions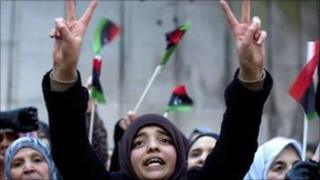 Financial Institutions in Guernsey have been asked to check their records for any links with repressive regimes in Libya and Syria.
Sanctions imposed by the the European Union and United Nations and adopted by Guernsey have been updated.
New resolutions specify Libyan funds which are required to remain frozen.
New sanctions have also come into force for Syria, relating particularly to the trade in oil and petroleum products.
The States Policy Council has said all financial institutions must ensure they comply with the updated restrictions.
The United Nations has said thousands of people have been killed since pro-democracy demonstrations began earlier this year.