Waitrose allows charity collections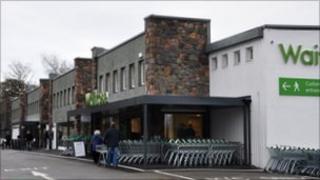 Charities will again be able to collect outside two Guernsey shops after a national supermarket chain asked the public for its views.
Waitrose opened shops, at Admiral Park and the Rohais, earlier this year and said its policy on fundraising did not include "flag day" collections.
However, a two-week poll carried out in stores found 60% of customers were in favour of the collections.
The supermarket said it was pleased to respond to what islanders wanted.
Quentin Clark, head of corporate social responsibility, said charities would be able to apply to the branch and only one flag day would be held a month.
He said: "We are committed to supporting our communities and are pleased that the poll has allowed us to listen and adapt to local opinion."
Some charities have said previous collections outside the supermarkets had raised up to £5,000 in a day.