Ebenezer Church to become housing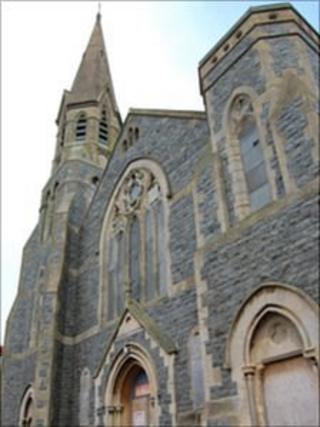 Developing a St Peter Port church into housing will breathe life into the derelict site, according to the leader of Guernsey's Methodist church.
Ebenezer Church in Brock Road has stood derelict for nearly 20 years.
Plans to change the site were first submitted in 2009 but permission has now been approved for it to become eight apartments.
The Reverend David Hinchliffe said it was a bittersweet moment for those with memories of the church.
He said: "It's played an important part in island life over its 100 odd years of existence.
"Although it's very sad for us to say it's time to let go of it, we hope the building will have a new life and look better than it does now."
The last service was held in the church in 1993 and since then the property has remained vacant because the building was said to be unsafe.
It was suggested about a decade ago it should be renovated and used as a community centre and church, but the change never transpired.
The church is owned by the Guernsey Methodist Circuit and now permission has been granted it will look to sell the site to prospective developers.
Mr Hinchliffe said the majority of the money made on the sale would go towards maintaining services in the island.