Guernsey Sports Commission bids to expand KGV venue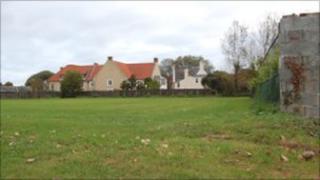 The Guernsey Sports Commission wants to extend the King George V playing fields eastwards on to a former vinery site.
Plans to improve the venue, primarily used for cricket, rugby and football, have been submitted to the island's planners for consideration.
Stuart Falla, the commission's chairman, said: "By allowing that piece of land to be extended, we can add additional facilities and pitches."
He said this would ensure the Castel site would be used by more people.
The land has already been purchased and cleared of the derelict greenhouses that previously stood there.
This was carried out by a group which was set up for that purpose, called the Friends of the KGV.
Mr Falla said the amount of money invested in the site would depend on the outcome of the planning process and would come from several sources.
"It'll be by public donation, grants and gifts, and we will borrow some money," he said.