Guernsey Red Cross shop targeted by thieves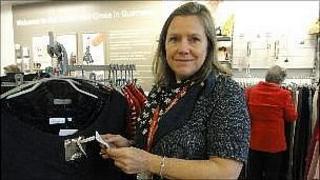 More than £200 worth of clothes have been stolen from a Guernsey charity shop.
The thefts from the British Red Cross shop in the Rohais, St Peter Port, took place over the past few weeks.
Jane Moorshead, the charity's co-ordinator for Guernsey, said those in need were given clothes vouchers so there should be no need to steal.
She said: "We are here to help the people of Guernsey and if anybody does need clothes do please come to us."