States of Guernsey warned over state of savings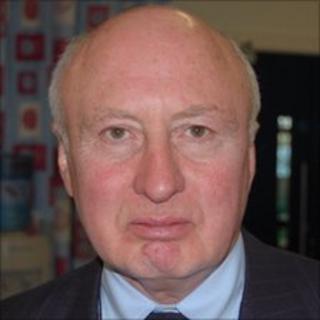 A leading economist has warned the States of Guernsey about the state of its savings.
Professor Geoffrey Wood, who advises the UK Treasury Select Committee, said the island's government should have been banking its savings rather than spending them.
He added that from 2014, the States needs to save any surplus it gathers.
Professor Wood was commissioned by the States of Guernsey to report on the government's fiscal policy.
His report concluded that the States had a clear strategy in place for reducing the island's deficit, but that spending had increased since the zero/10 tax regime was introduced.
Zero/10 allows some companies to pay no corporate tax, and came into force in January 2008.
Speaking about reducing the island's deficit, he said: "Is it heading towards achieving it? Yes it is, it's having some temporary difficulties because of the general economic circumstances.
"To the extent that Guernsey can control things, it's doing a good job."
Professor Wood also said that the government's target of setting aside 3% of annual GDP - amounting to around £60m - for spending on large projects was not being met.
This, he said, meant the island's reserves would decrease as spending continued at its above average level.
He said: "We have to be careful not to exceed that programme, however desirable the expenditure items may be."
The professor also added that the States had generally acted wisely, but would need to be wary of the island's ageing population and increased social security expenditure.