Guernsey's Deputy Mike Collins 'optimistic' after poor GCSEs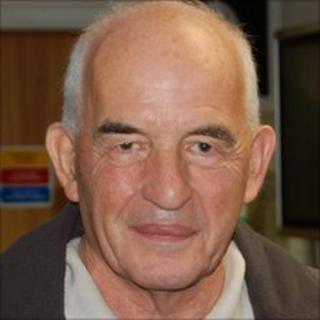 A member of Guernsey's Education board, who resigned in the wake of poor GCSE results, says he remains "optimistic" about the department's future.
Deputy Mike Collins stepped down after the publication of results showed some high schools failing to meet standards.
Three other members of the department tendered resignations, although only Deputy Collins's was accepted.
He said: "The sooner you get on with sorting these issues ... I just don't think we were communicating well."
He said he stood by his decision to resign, and said it would allow him to be freer with his opinions.
"I would like to see that the high schools can communicate direct to the board if they've got any issues," Deputy Collins told BBC News.
"[However] all the work that I've been doing ... has to be reshuffled, and we also have to get out of it the correct priorities for the students and the schools."
Deputy Collins was replaced on the board by Deputy Jenny Tasker, a former head-teacher.
Results were published by the Education department in September, following pressure to release additional GCSE statistics.
The States of Guernsey's Policy Council announced a review of the island's education system would take place, following the publication of those results.