Guernsey States resignation process 'must change'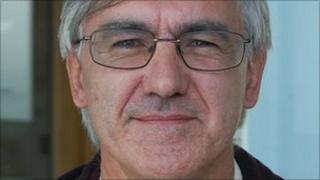 The resignation process for Guernsey deputies should change, one deputy has suggested.
It follows a day of debate being spent on the offer of resignation from four members of the Education Department, with just one being accepted.
Deputy Peter Gillson said that had prompted him to push for change.
He said: "Resignation means resignation and if you feel there is a reason to hand in your resignation then it should follow that the resignation happens."
Deputy Gillson said: "If somebody then wants to stand for re-election there is no problem with that and in many ways that gives a very positive reformative.
"Having a resignation and then asking for it to be rejected I don't think is quite as clean or as clear."
Education Minister Carol Steere said she had offered her resignation to seek the confidence of deputies as there was no motion of confidence in the rules of the States.
Under the current system deputies can offer to resign from departments, which will then be debated and voted on by the States, or they can resign straight away.
Deputy Gillson has suggested a change to three options to the States Assembly and Constitution Committee.
It will decide whether or not to bring proposals forward to the States.
He said: "One would be, like now, resign without a debate, but I acknowledge that people may want to explain why they are resigning so I'm suggesting an option where someone can resign with a statement.
"They just make a statement, there is no debate, at the end of the statement we go on to electing a replacement.
"The third option is a bit like now in that people may want to gauge the feeling of members of the assembly before deciding whether they are going to re-stand.
"So you would have a resignation with debate, but the crucial difference is there wouldn't be a vote at the end.
"I think it would a lot cleaner as a resignation would be a resignation."