Forest Parish Church repairs approved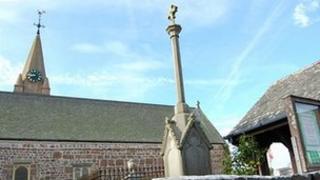 Essential repairs to the Forest Parish Church have been approved by Guernsey's Ecclesiastical Court.
The court gave its permission for the work after planners and the parish's rate payers agreed to the proposals and to release the funds.
Keith Bienvenu, the churchwarden, said he hoped the work would start in the New Year.
The £11,000 project includes repairs to the west gable, the tower and the roof of the church.
Construction of the island's smallest parish church began in the 13th Century.
Large stones that had been used in Neolithic passage graves were used in the walls and the clock was installed in the tower to commemorate Queen Victoria's Diamond Jubilee.