Island Coachways announces 50 job losses on bus service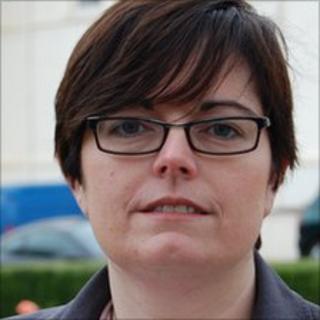 Guernsey bus company Island Coachways has announced "approximately 50" job losses, after it pulled out of talks to continue its service.
Hannah Beacom, the managing director, said: "The board of directors believe it is not viable for the business to operate the proposed contract."
The Environment Department said it was working to "ensure the future continuity of service".
The current contract of the island's only bus company ends on 31 December.
The department said: "Island Coachways has expressed its willingness to operate under a contract extension until 31 March 2012."
Ms Beacom confirmed an extension had been offered in order to give the States time to find a new contractor.
'Experienced and qualified'
In addition, she said, 40 staff at the company would be unaffected by the decision, as it would continue to run its coach operation from its premises at the tram sheds in St Peter Port.
Of the job losses, she said: "The affected staff are experienced and qualified within the transport industry.
"Island Coachways will be making every effort to ensure these valued individuals find employment with the new bus service provider once one is appointed by the Environment Department".
The department revealed in a report published on 21 October that it would offer the company only a 12-month rolling contract from 2012.
It cited difficulties in ensuring competition within the tendering process because of the contractor's ownership of the island's only available bus depot.