Pet owners in Guernsey warned over illegal rabbit traps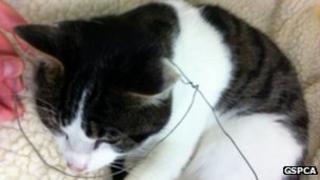 Pet owners in Guernsey have been warned about the use of dangerous illegal rabbit snares in the island.
The GSPCA issued the appeal after a case in which a cat was badly injured after being caught in one of the traps.
The charity said the snares were effectively nooses attached to trees or stakes, which caught animals by the neck, leg or body.
Manager of the GSPCA Steve Byrne said: "They are illegal in Guernsey, and it's... one of the worst devices."
He added: "You can get all sorts of cruelty inflicted on the animals when they do get trapped in them."
Mr Byrne also said while rabbits may be seen as pests, there were more humane ways of dealing with them.