Scam targets Guernsey politician and former governor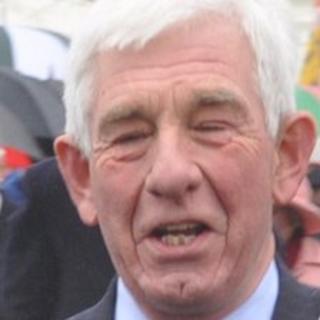 Guernsey's former Lieutenant-Governor Sir Fabian Malbon has been targeted by an e-mail scam.
A message claiming to be from Sir Fabian was sent to a number of people, including Guernsey's Education Minister Carol Steere.
The message stated the former governor had been robbed in Barcelona, and needed money to be sent to him.
Government House confirmed the e-mail was a scam and said Sir Fabian had been alerted to the problem.
Deputy Steere said: "I've heard of these scams before, where people send you an email saying they're in difficulties.
"Cheekily they've also put a telephone number, and the hotel's telephone number.
"I haven't tried it yet because I'm sure that that's going to be a high rate telephone number, and they'll be getting funds out of me."
Crime Reduction Adviser for Guernsey Police, Andy Goodall, said: "If you get this sort of contact, it is a con, it's going to cost you money, and the likelihood of seeing it again ... is remote."