Guernsey charity breaks teenage cancer unit target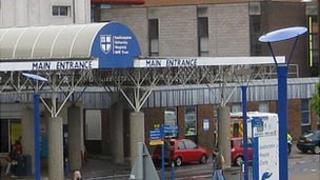 A Guernsey charity has raised £130,000 towards a 10-bed specialist Teenage Cancer Trust unit at Southampton General Hospital.
The island branch of the Teenage Cancer Trust broke its own target of £100,000 through fundraising events and donations.
The national charity aims to raise £1.3m towards the development, which is expected to cost more than £2m.
The unit will treat patients from the Channel Islands and southern England.
The Guernsey branch raised more than £45,000 from its Panthom Ball on Saturday.
Jay Aylmer, Teenage Cancer Trust Guernsey chairman, said: "The support we received from donors on Saturday and throughout the year has been overwhelming."
Fundraising for the unit started in April 2010.
There are currently 17 similar units across the UK, which include chill-out areas, recreation rooms, entertainment equipment and a kitchen for patients and families.