Guernsey States seeks bus service provider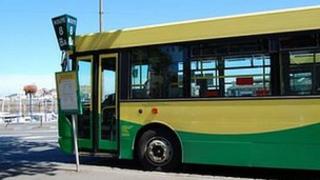 Guernsey's Environment Department has begun moves to identify a company to run the island's public bus services after March 2012.
Earlier this month Island Coachways, which currently operates the bus service on behalf of the States, pulled out of contract renewal talks.
The department said it planned to chose a preferred partner by 28 December.
However, it said if it was unable to find a supplier the States would look to provide the service in-house.
The department also encouraged any companies that believed they were able to take on the role to contact them.
The buses used to operate the service belong to the States, while Island Coachways provides the drivers and has the lease on the island's only bus depot.
The current contract with Island Coachways, which was due to end on 31 December, has been extended until 31 March.