Channel Islands aviation regulator appointed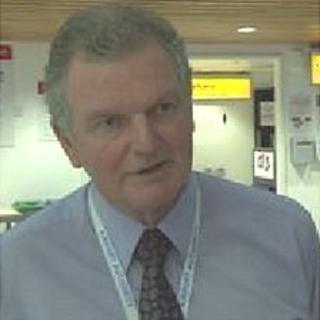 Simon Macphail has been appointed to the new post of Aviation Security Regulator for the Channel Islands.
Mr Macphail, current deputy airport director for Guernsey Airport, is due to take up the appointment in February.
The regulator is responsible for ensuring the consistent implementation of aviation security standards for airports, airlines and other operators.
The role was introduced to separate the responsibilities of regulation and accountability held by both States.
Guernsey's Commerce and Employment Minister Carla McNulty Bauer said: "This is another fine example of the islands collaborating on an issue of shared interest, which shall ensure a clear and consistent approach to the regulation of aviation security across the Channel islands."
Mr Macphail has also worked as Guernsey's assistant harbour master and has formal qualifications in aviation security and maritime studies.