Guernsey parliament may introduce ministerial hustings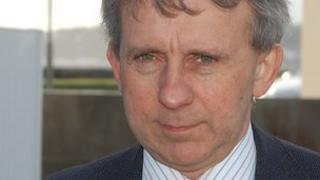 A minister in Guernsey's government is hoping to introduce "an open and transparent hustings" during in-house elections to senior posts.
On Wednesday, deputies are due to debate proposals by the States Assembly and Constitution Committee to introduce question and answer sessions.
Candidates would take turns to answer deputies' questions, with rivals barred from the assembly until their turn.
However, deputy Mark Dorey wants candidates to appear together.
He said: "I'd like to hear each candidate's views on a particular subject and be able to compare them.
"The proposal from the committee is more like a job interview," he said.
"This is political office. This is different. The normal method is a hustings."
Currently, each proposer and each candidate are permitted to speak for five minutes, with no opportunity for deputies to ask questions.
Crucial votes
Deputy Dorey, who was elected to the position of social security minister in 2008, said there was a potential problem with the committee's suggestion of barring rival candidates.
He pointed out that in 2008 there were six candidates for chief minister and suggested this could happen again.
"The one that wins has to get more than 50% of the votes and those that are eliminated [in early voting rounds] also vote."
"They would have missed the question and answer session... and those four votes could be the crucial votes as to who gets in out of the last two."
The election of chief minister, deputy chief minister, department ministers and committee chairmen will take place at the beginning of May 2012, following the general election on 18 April.