Guernsey firms using VAT relief welcome legal challenge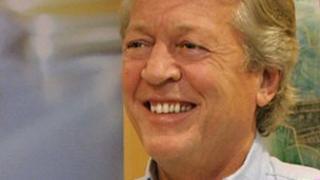 Guernsey businesses using the UK's VAT relief scheme have welcomed news of a legal challenge to its removal.
Low Value Consignment Relief enables firms sending goods to the UK to avoid the tax when their value is below £15.
Guernsey and Jersey each announced legal challenges on Monday after the UK Treasury announced last month it would end the relief from 1 April 2012.
Healthspan owner Derek Coates, Chamber of Commerce President Julian Winser and flower exporter Mark Fletcher approved.
Mr Fletcher, who is also the chairman of the Postal Flower Association of Guernsey, said: "It's a very serious issue."
He said customers had already shown "resistance" to the payment of UK VAT, following the lowering in November of the LVCR rate from £18 to £15.
"They're opting for the lower price bouquets, so the revenue is going to be impacted," he said.
'Larger beast'
Mr Winser said he was happy to see a legal challenge being made, despite the possibility of harming the islands' relationships with the UK.
"I think there's always a small risk if you antagonise what is essentially, in this case, a slightly larger beast than ourselves," he said.
"But on the other hand, if it is fair, what we're doing, then it is absolutely right to challenge it."
Derek Coates had already taken legal advice with a view to mounting a challenge on the grounds of discrimination.
The ending of the relief in April is to apply only to goods sent from the Channel Islands.
Mr Coates said he welcomed the move by each Bailiwick to oppose the decision.