GSPCA looks for shop premises to solve funding shortage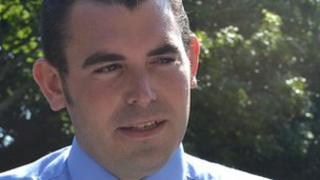 The head of a Guernsey animal welfare charity has said he hopes to set up a fund-raising shop in the island.
Steve Byrne, manager of the GSPCA, said it was vital to generate more funds in order to keep its animal shelter open.
He said: "The shelter costs over half a million pounds to run each year and it's going up."
Mr Byrne said this was partly due to his staff having to look after 35 hedgehogs after the closure in November of the Hedgehog Rescue Centre.
New animal welfare legislation - introduced earlier this month - is also expected to add to the charity's expenditure.
At the same time, he said the GSPCA had been struggling to maintain its income.
"We often rely, anywhere between 70% and 90%, on legacy income," he said, "but it is something that we're noticing each year becomes less."
Mr Byrne said he was looking for a supportive landlord and for volunteers and urged anyone willing to help to contact the charity.