Guernsey recycling collections increased over Christmas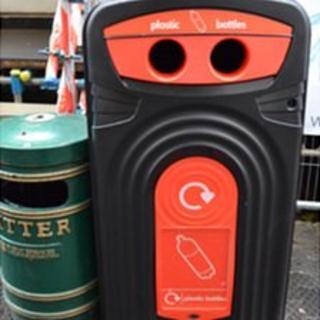 Extra collections will be made from Guernsey's recycling bring banks over the Christmas period, the Public Services Department has announced.
Deputy Minister Scott Ogier said extra facilities would be in place to help cope with the anticipated increase in recycling.
He said: "Christmas excesses can generate a lot of waste.
"We are keen that islanders continue their good work and recycle as much as they possibly can."
Recycling Officer Tina Norman-Ross said that some sites could still fill up quickly, particularly on Boxing Day, which is traditionally the peak time.
New bins
She said: "We are doing what we can by increasing capacity and collection frequency, but if islanders do find any of the bring banks are full we would ask them to either try another site or hold on to their recycling for a day.
"All the bins are emptied regularly, so we should be able to keep things moving."
Deputy Ogier also announced the department had purchased new bins for major events to encourage more recycling.
He said: "Lack of recognition can lead to general litter being placed in the recycling bins. If there is too much, the contents end up having to go to landfill, which completely defeats the object of recycling.
"The new recycling bins, which will now be prominent at all major events, are distinctive and clearly labelled for either drinks cans or plastic bottles, which should minimise contamination."
Deputy Ogier said the new bins were part of a wider awareness campaign, which included the use of social networking sites and advertising.
Household recycling in Guernsey for the first six months of 2011 was about 47% of the waste produced.