Guernsey boat owners urged to register vessels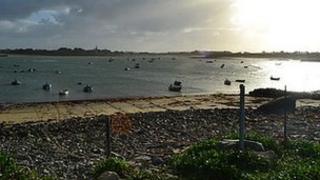 Guernsey boat owners who moor their vessels in the Vale have been urged to register them with the parish.
The Vale Douzaine aims to stop boats being abandoned and ensure all those moored in Rousse, Bordeaux and Les Amarreurs bays are authorised.
Senior Constable Laurie Queripel said it was proving difficult to identify the owners of abandoned boats.
He said the register was being brought in after a number of complaints had been received from islanders.
The Vale Douzaine Room will be opening its doors for two registration evenings between 19:00 and 21:00 GMT on 4 and 9 January.