HMS Mersey may visit Alderney to mark HMS Affray loss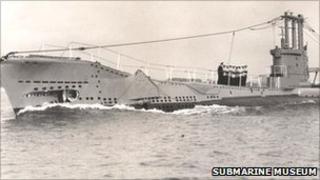 HMS Mersey may visit Alderney to take part in a memorial service for 75 crew who died aboard HMS Affray in 1951.
A spokesman for the Royal Navy said it was hoped the vessel could take part in a wreath laying on the 61st anniversary of the submarine's loss on 17 April.
HMS Affray's loss during a training exercise was the worst British submarine accident since World War II.
The cause of the disaster, which attracted worldwide attention at the time, remains disputed.
HMS Mersey is a River Class offshore patrol vessel and one of three that makes up the Royal Navy's Fishery Protection Squadron.
The ships are operated by the Royal Navy on behalf of the Marine Management Organisation, which regulates fishing in UK waters.
All three were commissioned into service in 2003 to replace the Island Class patrol vessels, which included HMS Guernsey and HMS Alderney now serving the Bangladesh Navy under the names Sangu and Karatoa respectively.