Charges in Guernsey police officer assault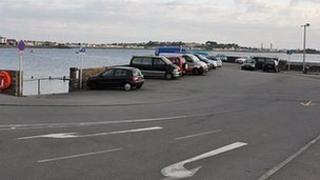 A man is due to appear in Guernsey's magistrates' court on Monday charged with two separate counts of assaulting a police officer.
The uniformed officer was injured just before 11:00 GMT at the Salerie Car Park, in St Peter Port, on Friday.
The officer was taken to the Princess Elizabeth Hospital suffering from a facial injury.
The man, who has not been named, was also being charged with disorderly conduct, police said.