Troubleshooter for Guernsey GCSE grade-fall school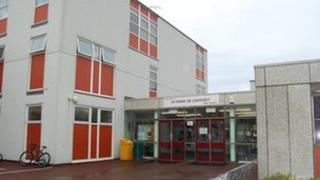 A troubleshooter has been appointed to oversee improvements at a Guernsey high school.
La Mare de Carteret High School head teacher Ken Wheeler said Geoff Cowley was to work for two terms as a school improvement partner.
Mr Cowley would work with the school's senior leadership team, he added.
The move comes after the number of students at the school achieving five or more grade A* to C GCSE passes fell from 24% in 2010 to 12% in 2011.
In addition to Mr Cowley, two subject advisers would be joining the English and maths departments for two terms to help develop literacy and numeracy skills, Mr Wheeler said.
The advisers would also be available to the other high schools if required, he added.
The announcement comes just days before a report into Guernsey's education system is due to be published by the Policy Council.