Treating Guernsey's waste on-island 'is plan B'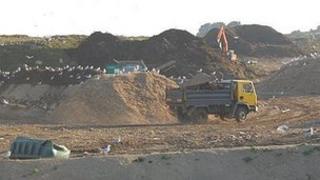 The States will be asked to consider building a heat treatment plant if negotiations to export Guernsey's future waste fail
Next month deputies will consider proposals to reduce waste, increase recycling levels to 70% and ship any remaining waste off island.
Public Services Minister Bernard Flouquet said if approved, export would be their first choice.
He said treatment on the island was the department's fallback position.
Deputy Flouquet said: "If we cannot get export to Jersey, or export to anyone else for that matter...then we'll have to go back to the States."
The island's current waste solution of landfill is due to last until 2022 based on present rates of tipping.