Saumarez Park playground appeal launched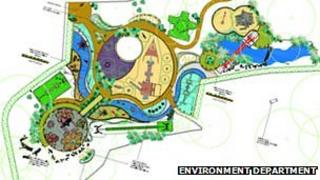 Guernsey's Environment Department has launched an appeal to raise £500,000 for a new playground at Saumarez Park.
The plans include creating separate areas for toddlers, juniors and teenagers, and enlarging the play area.
The States only funds the maintenance of the playground so the department hopes the public and businesses will come forward with the money.
The department said that if its target was achieved, work could begin in the spring.
It has prepared two sets of plans, with the second costing £750,000 and including a wider range of equipment.
The last update to the playground was in 1993 at the cost of £300,000, which was provided by a local trust.