Model Yacht Pond emptied for maintenance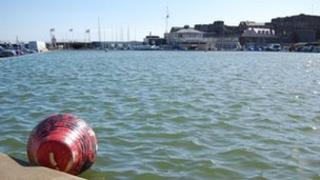 A pond built it 1886 in Guernsey will be closed and emptied while routine maintenance is carried out.
The Model Yacht Pond at the Castle Emplacement will have minor repairs carried out and any debris removed.
The pond contains 2,800 tonnes of water and is emptied every three years. A survey of its condition will also be conducted.
The Harbour Office said it "apologised" for the temporary closure which starts on Monday.
It said it would be re-filled as soon as possible.
The pond, which was originally known as Queen Victoria's boat pond, was built in compensation for the loss of the natural St Julien's pool when the emplacement was built.