Guernsey slaughterhouse 'remains priority' for minister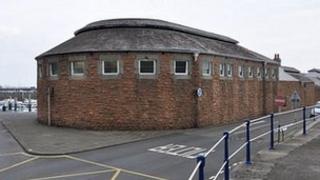 Building a new slaughterhouse for Guernsey remains a top priority, the island's commerce and employment minister has said.
The project has been listed as one of the priorities in the department's business plan for 2012.
The current site in St Peter Port is due to close in April.
Deputy Carla McNulty Bauer said it had been a pressing issue for years and she was keen to see it through before the election in April.
The current slaughterhouse has to close as it does not comply with changes to rules on environmental health and building a new one was a priority in the department's 2011 business plan.
Plans for a new building at Longue Hougue are due to be discussed by the States in March.
Deputy McNulty Bauer said: "I've been wishing for this to happen for such a long period of time now.
"We've got the funding in place, we've got the location in place and it just really needs the States to sign up to it... so hopefully we'll get that and the building can start very soon."
The 2012 business plan lists other priorities, including the development of an economic development strategy, a skills strategy, a retail strategy and working with the States of Jersey on prepare arrangements for car freight and sea passenger services after 2013.
The department also aims to undertake a review, including a wide public consultation, of the island's Sunday Trading legislation later in the year - if it is permitted by other priorities.