Guernsey hotels urged to check for legionella bacteria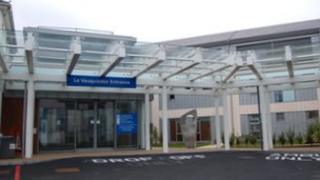 Guernsey's director of public health has urged hotels and businesses to check their water systems for legionella bacteria.
On Saturday and Sunday, chlorinated water was flushed through water pipes in the Princess Elizabeth Hospital, in a second and final stage of cleansing.
This followed the detection, earlier this month, of higher than acceptable levels of the bacteria.
Dr Stephen Bridgman said an outbreak could badly affect Guernsey's image.
"Hopefully we won't have any outbreaks at all," he said, "and if we did have one, clearly that could have a big effect on the tourist industry."
The treatment process at the hospital involved drawing chlorinated water through the system to the tap furthest from the water tank in each location.
All other taps and water outlets were then run until the treated water reached them.
Fresh water was then introduced by running the taps to return chlorine levels to normal.