La Vallette road reopens for traffic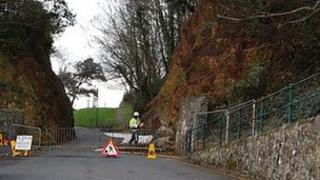 La Vallette road has reopened after the completion of the latest stage of cliff stabilisation work.
Work began in October to put fencing and netting in place to minimise the risk of rock falls in the area and to shore up the coastal path.
Work to install netting along the cliff path between Clarence Battery and Fort George is due to continue until March.
During the work walkers will be diverted via Belvedere and then through the Fort George Estate.
Several stabilisation projects have been carried out on the cliff face in the past five years due to it becoming weak and beginning to crumble.
The latest stage of work has included extending the entrance of La Vallette Underground Military Museum, which is housed in a World War II tunnel complex.