Guernsey suicide rate 'highest for 10 years'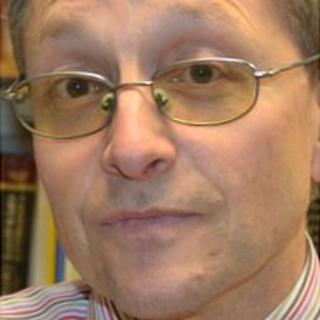 The number of suicides in Guernsey reached a 10-year high in 2011, according to research by the BBC.
The coroner's court recorded seven verdicts of suicide last year and is yet to rule on at least three others.
Dr Stephen Bridgman, director of public health, said there was no clear upward trend and the numbers were still small compared with the UK.
He said there was no complacency as "one suicide is one too many and it's something we're very concerned about".
Figures from 2001-2010 show there were between one and five suicides a year.
The majority of those who chose to take their own life in the island last year were men aged between 35-45.
International research has shown it is not unusual for there to be more suicides among men than women, but the age range in Guernsey was older than the latest accepted demographic, which was young men aged between 18-25.
The Guernsey branch of the Samaritans said it was a trend that was echoed in the calls made to them.
Zee Lanoux, director, said: "People say men find it really difficult to talk about their feelings and things, but our callers are 55% men... so maybe they do find it difficult to talk to their friends."
She said the group was attempting to make its round-the-clock support more accessible to this section of society by encouraging contact by text and email.
Jane St Pierre, chairman of the Samaritans branch, described the effect of a suicide on family and friends as a "devastating ripple".
She said research showed those left behind were more likely to take their own lives as well.
After every suicide in Guernsey there is a case review in which health professionals, social workers, police officers and other support agencies look at the circumstances to see if there are lessons to be learned.
No suicide strategy
Dr Maggie Costen, who has worked in the island's mental health services for the last 30 years, said the feelings of worthlessness and isolation associated with suicide were symptoms of depression, which was a very common condition.
She said: "The whole subject of suicide is sad, but one of the greatest sadnesses is that depression is eminently treatable."
The Health Department in England has developed a suicide prevention strategy and in some NHS trusts there are professionals dedicated to identifying and working with people at risk, but in Guernsey there is no equivalent strategy.
Dr Bridgman said: "The issue around mental health problems is that they are often stigmatised. For people to talk about them is really big and really significant.
"That's why I'm delighted work between HSSD (Health and Social Services Department), the Social Security Department and the mental health services have in the last year introduced a primary care mental health service to try to enable better access to people.
"[However], it remains a big issue and a major cause of concern."