Guernsey's deputies declaration of interest proposals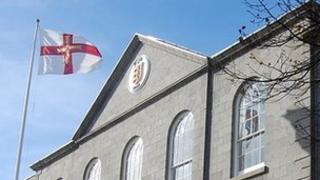 More information about the financial dealings of Guernsey's deputies could be made available if a States report is approved.
The new declaration of interest would cover a range of issues.
The enhanced list would feature any overseas travel made by politicians, and any gifts or benefits they have received.
The States Assembly and Constitution Committee said the present rules had fallen behind other jurisdictions.
It said moves in other countries towards transparency and openness had left Guernsey with insufficient measures.
Chairman of the committee, Deputy Ivan Rihoy, said: "The general public at large want their politicians to be transparent and very open in what they do and how they do it. Once you become a politician you are in the public eye."
The States Assembly and Constitution Committee will put its report to the States in March.