Bus shelters installed on Guernsey's coast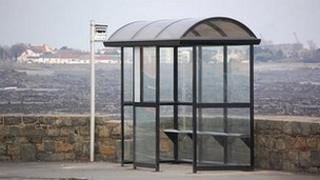 Bus shelters have been installed on two Guernsey coast roads as part of a programme to improve waiting facilities.
The shelters have been installed at Rue D'Albecq, Castel, opposite the Vazon Kiosk and Les Banques, St Peter Port, opposite Admiral Park.
The Environment Department said they were "exposed coastal locations".
The department also replaced a shelter at Les Bas Courtils, St Sampson, which was damaged by a vehicle last year.