Sark residents protest over newsletter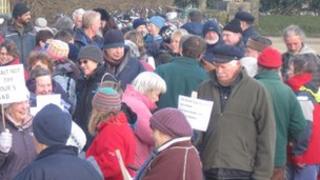 A protest in Sark over a local newsletter attracted up to 100 residents on Saturday.
It comes after an issue of the Sark Newsletter accused the island's doctor of neglect for not using a helicopter from Brecqhou for medical evacuations.
This claim was strongly denied by Sark's Medical Committee and doctor Peter Counsell who reacted by saying he would leave the island.
Protesters have also recently filled in petitions in support of the doctor.