New Guernsey charity aims to help men with cancer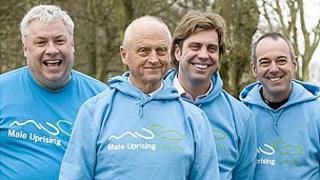 A new charity has been formed in Guernsey to provide help for men with cancer.
Male Uprising in Guernsey, or MUG, aims to raise awareness of prostate, testicular and bowel cancer.
Trevor Kelham, its chairman, said he wanted the charity to do for male cancer what the Pink Ladies charity had done for breast cancer.
He said the aim was to support men and their families as well as to encourage contact and discussion.
"We are also aiming to raise £250,000 over the next three years", he said.
Roger Allsopp, who raised funds for cancer research through his successful attempt to become the oldest man to swim the English Channel, has been named as the charity's patron.