Plans for Guernsey's St Matthew's Community Centre 'more ambitious'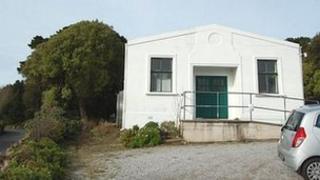 "More ambitious" plans for St Matthew's Community Centre have been submitted to Guernsey's planning authorities.
In 2009 the Environment Department granted permission in principle to replace the building near St Matthew's Church, in the Castel.
Colin Guilbert, the director of the centre, said that after consultation with current and potential users it was clear the plans were too limited.
He said: "We were not getting the best out of the site with what we had."
So far, £243,000 has been raised towards the redevelopment work.
Mr Guilbert said that with "the best part of £0.5m" left to raise, those behind the project were considering selling bonds to help finance the new building.
A public consultation on the plans will close on 2 March.