Guernsey States members asked to make fewer mistakes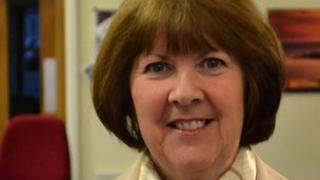 Guernsey's politicians have been urged to take more care over the publication of its parliament's agenda.
The Bailiff Sir Geoffrey Rowland made the comment during his last States meeting as presiding officer.
"I would say, statistically, in about 50% of them I have to correct the English," he said.
Deputy Mary Lowe, the vice-chair of the States Assembly and Constitution Committee, accepted that members needed to check the work more thoroughly.
However, she told BBC Guernsey that ultimate responsibility for ensuring the monthly 'billets' - or agenda - were proof-read properly lay with the Policy Council.
Deputy Lowe said an entire report that was published for - and debated during - the February meeting, had been printed in error in the March billet.
The report related to an eight-year investigation into the process leading to the award of the contract to build Guernsey's present airport terminal.
A Policy Council spokesman declined to comment.