Guernsey flights cancelled in fog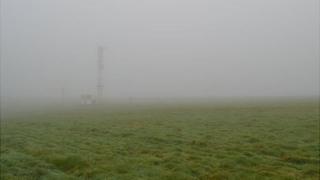 Thick fog has led to all flights being cancelled in and out of Guernsey.
Fog meant flights struggled to get in and out of the island on Thursday and Friday.
Airlines were unable to take advantage of a lifting of fog on Saturday afternoon because pilots on standby had exceeded their flying hours.
Passengers who are concerned that they may be affected by a cancelled flight are advised to check with their airline for the latest information.