Guernsey slaughterhouse build is approved by States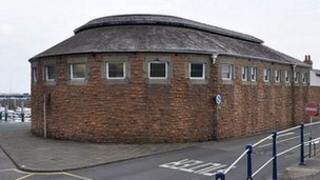 A new £2m slaughterhouse will be built at Longue Hougue, the States of Guernsey has decided.
The current building in St Peter Port has been used for about 150 years and Environmental Health has advised it should close by April this year.
The building's age has meant it cannot be modernised to required standards.
Commerce and Employment Minister Carla McNulty Bauer said the new abattoir was the only way meat could continue to be produced locally.
She added that the cost of the new building would be recovered over 15 years by the savings made.
Her department said the new slaughterhouse, which would be built next to the carcass incinerator, would allow for more locally-produced beef to be produced and the potential for expansion in the sheep and pig sectors.
Deputy McNulty Bauer said it would also allow for meat to be exported and research had shown there could be good markets for it in France.
The new facility is due to be ready early in 2013.
Environmental Health said as long as there was a clear States decision to build a new facility the current abattoir could stay open in the interim.