Light pollution affects stargazing in Sark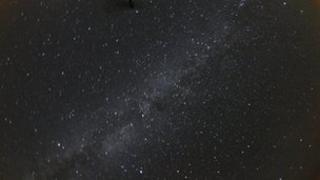 Light pollution from Jersey, Guernsey and France is making stargazing difficult in Sark, according to the organiser of an astronomy weekend.
Annie Dachinger said the glow from St Helier in Jersey sometimes obscured stars on the southern horizon.
Sark was granted Dark Sky status in January 2011 as one of the top stargazing locations in the world.
Mrs Dachinger said: "From Jersey we can see a glow, and also from France, and we get the equivalent from Guernsey."
She said: "We don't even have a village here let alone a town - no streets, no cars so it is a lovely velvety blackness.
"There are places [on Sark] where you can't seen any other islands at all."
Sark was awarded its status by the International Dark-Sky Association in January 2011.