Guernsey Election 2012 coverage on the BBC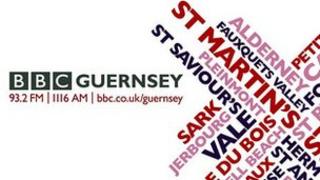 BBC Guernsey will be here for you on election night with all the results.
Voting for the island's deputies will take place on Wednesday, 18 April and there will be live updates on radio, TV and online through the night from reporters in each of the seven districts.
Simon Fairclough and Kay Langlois will host a special election radio programme from 19:00 BST and they will be joined in the studio by political analyst Adrian Lee and a host of guests - join them online, on 93.2FM and 1116MW.
Online at bbc.co.uk/guernsey all the election results will be available as they come in and a special live page will pull in comments from reporters, guests and social media along with news and analysis - your one stop shop for the election.
You can follow the main BBC Guernsey Twitter account (@bbcguernsey) for the big stories straight to your Twitter feed and if you're commenting on the election why not use the hashtag #Gsy2012.
On BBC Channel Islands News on BBC One, Clare Burton, Gwyn Garfield-Bennett, Mike Wilkins and Penny Elderfield will offer the latest election news at 18:30 and 22:25 on election night.
The team will have all the results and analysis at breakfast time, 13:30, 18:30 and 22:25 on Thursday, 19 April.