Guernsey to be without crematorium for two weeks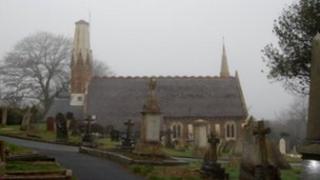 Guernsey will be without a crematorium for a two-week period from Monday.
The island's only facility, at Le Foulon cemetery, is to close while the cremator is relined by engineers.
John Foster, the director of Martel's Funeral Services, said he was annoyed by its unavailability and argued a second cremator should have been built.
A States Property Services spokesperson said there was not enough room "within the current crematorium and chapel to accommodate a second cremator".
"Any inconvenience experienced will be minimised as far as possible and we have liaised with the funeral directors in this regard," he said.
However, Mr Foster said another site ought to have been found for a second facility.
"They should have looked ahead," he said. "It's ridiculous that families will have to wait over a fortnight to see their loved ones cremated."
Mr Foster said his company had space to store 12 bodies and he did not anticipate storage becoming a problem during the closure period.