Guernsey education review focuses on reading ability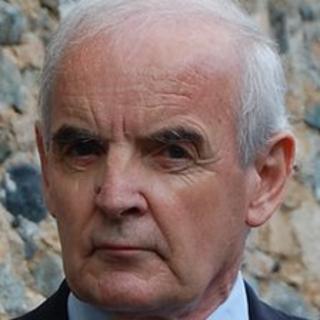 The reading ability of Guernsey's primary school children has declined since 2009, according to a new review.
It was commissioned by the States' Education Department and was carried out by Denis Mulkerrin, who previously reviewed secondary education locally.
The review found that reading results had dropped, especially among boys, and suggested the department reviewed its Key Stage 2 assessment.
Jon Buckland, chief officer of Education, said he welcomed the report.
Mr Buckland said: "[We] will be examining the recommendations in conjunction with the recommendations of Mr Mulkerrin's secondary review."
The review of secondary education was released in January, and was prompted by poor GCSE results from some of the island's secondary schools.
The primary education review was commissioned in response to some concerns raised about pupils entering secondary education raised by Mr Mulkerrin.
It looked at a range of topics including comparison with other jurisdictions and the transition between pre-school, primary school and secondary school.
'No discipline problems'
Mr Mulkerrin said: "Morale is high in Guernsey's primary schools.
"It is clear that the staff really care deeply for the children and know them extremely well as individuals. The children in turn respond to this very well."
He added: "They show respect for their teachers and engage well in lessons.
"I have seen virtually no discipline problems; rather, I have seen children who work well."
However, he said that boys were 19% behind girls in their reading age, when measured across the island as a whole.
He said parents had a responsibility to read to their children to help their reading ages improve.
He also pointed out that comparison between schools in the Bailiwick and in England was difficult to make, as Guernsey had replaced the SATs assessment system for Key Stage 1 and 2.
Alan Brown, deputy director of Education, said: "It is always difficult to compare our schools with those in other jurisdictions."
He added: "Mr Mulkerrin notes that there are advantages and disadvantages of the SATs testing system in England and we will need to think carefully about how we assess pupils at the end of Key Stage 2 in future."