Guernsey planners approve GT Cars site development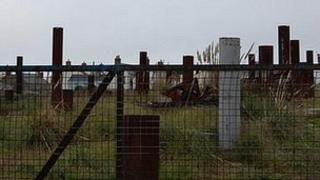 Development of a site which has been unused for nearly 20 years has been approved by Guernsey's Environment Department.
Polluted soil on the former GT Cars and Priaulx Quarry site, on Les Bas Courtils, will need to be removed before any major work can begin.
Environment Minister Peter Sirett said: "Ground conditions are complicated and may limit the nature of development."
The pollution was caused by its use as a quarry and unofficial landfill.
Waste such as vehicles and contaminated soil was dumped there.
The department said it received 22 responses to draft plans that brought up some specific concerns on access to the site and and reservations about the nature of potential future development, but generally supported some form of redevelopment.
Work to revitalise the area started in 1991 but was not completed and the site was left littered with steel piles.