Sisters of Mercy denied Cordier Hill planning consent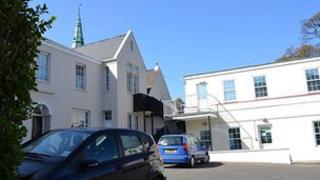 Plans to redevelop the Convent of Mercy at St Peter Port's Cordier Hill have been rejected by Guernsey's Environment Department.
The board unanimously rejected proposals to construct a three-storey building and eight two-bedroom houses.
It objected to the resulting loss of four on-street parking spaces.
Deputy Barry Paint, one of its five members said: "It'd be nice to have the site developed but it's got to suit the people that live there a lot better."
Neighbours submitted 38 letters of objection, outlining fears over the height of the development, traffic congestion and a loss of views.
The redevelopment would have seen the demolition of a chapel and a former school.
The department's own planning officers had recommended the application for approval.