Cobo Bay gets gold rating in Good Beach Guide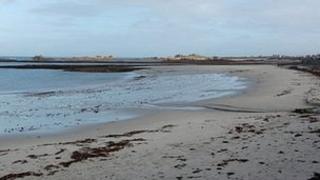 A Guernsey beach that suffered from an E.coli outbreak in 2010 has been given the all-clear and a top rating by the Good Beach Guide.
Cobo Bay was rated as failing water quality tests by the Marine Conservation Society's 2011 publication.
In the 2012 version it has been given the gold standard.
Of the 13 Guernsey beaches tested eight were given the top rating, three guideline and two mandatory passes.
The other seven attaining the gold standard were Grandes Rocques, Ladies Bay, L'Eree, Portelet, Port Soif, Saint's Bay and Vazon.
Bordeaux, Fermain and Havelet Bay were graded as guideline while Pembroke Bay and Petit Bot were given the lowest pass grade of mandatory.