Guernsey freight drops due to end of LVCR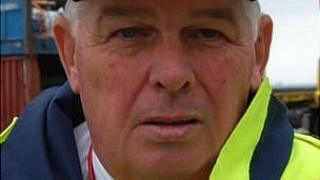 The scrapping of Low Value Consignment Relief (LVCR) has caused a drop in freight being sent out of Guernsey, according to the deputy harbour master.
The UK ended the agreement with the Channel Islands in April, which had allowed smaller items to be sent to the UK tax free.
Tony Pattimore said: "We could see the loss of six trailers a day going out.
"We're not being as badly hit as Jersey [are], they have probably [lost] about three times that amount."
He said the loss of freight was estimated to be about 10%.
Mr Pattimore said: "The trailer has to come in with cargo on it and that will still happen, but instead of going out with cargo the trailer will be sent out empty.
"An empty trailer doesn't earn revenue and this is where you have the knock-on effect.
"We're going to have this dip while everything re-adjusts and one of the things about the Channel Islands is that they seem to be pretty resilient."