Guernsey overgrown trees prompt road crash fears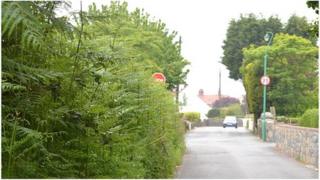 Residents are being urged to trim vegetation on roadsides in Guernsey because of fears about accidents.
Overgrown bushes and trees could result in people jumping traffic lights or missing important signs, the States of Guernsey has said.
A law states hedges bordering a public road must be cut between 1-15 June and 15-30 September.
Parish constables are to check the law is complied with.
However, residents should make sure road signs are clear throughout the year, a States spokesperson added.