JT offer to collect unwanted phone books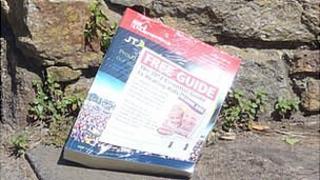 JT has agreed to pick up unwanted Channel Islands directories free of charge from Guernsey properties.
The phone company has been criticised for delivering its new Channel Island phone book to people's homes without their permission.
JT has now taken out a contract to have unwanted phone books picked up from homes.
The free phone number to get a directory collected is 0800 735 1114.
JT managing director Paul Taylor said he was considering introducing an opt-out system next year, so that anyone who wants a combined Jersey/Guernsey directory would have to contact them.
The Guernsey only phonebook produced by Cable and Wireless is only available to collect.