Antony Gormley statue 'too expensive' to keep in Herm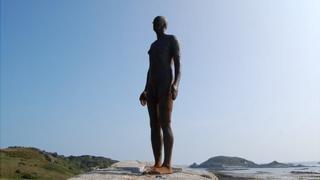 A £150,000 Antony Gormley statue on loan to the Channel Island of Herm has been returned to the artist.
The 630kg (99st) statue - a life-size cast-iron sculpture of the artist's body - was installed at Le Petit Monceau in March 2010.
It was initially loaned to the island for a year as part of the Art and Islands initiative.
But following a lot of positive feedback from visitors, the loan was extended for a further 12 months.
Jonathan Watson, director of hospitality for the initiative, said it would have been good to keep the statue, but unfortunately it was too expensive.
The sculpture was returned at the request of the artist.