Sark invests £4,500 to enable night air evacuation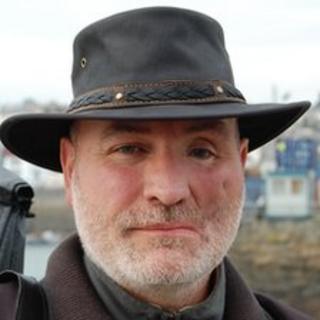 Sark's parliament, the Chief Pleas, has voted to invest £4,500 in enabling night-time evacuations from the island by helicopter.
Their decision follows a feasibility study by Capt Peter Rover, a helicopter advisor who visited Sark in April.
Two primary landing sites have been identified - the Millennium Field at Clos a Jaon on Sark and Closette Field at Duval Farm on Little Sark.
Point Robert Headland and Le Pot Field have been identified as reserve sites.
No permanent infrastructure will be installed in the four fields.
Instead, Sark Fire and Rescue Service will be given the necessary equipment to set up temporary landing sites.
This will include flood lights, a wind indicator and a triangular landing marker.
'Wonderful cover'
Capt Rover advised Chief Pleas that daytime flight safety was "the sole responsibility of the helicopter operator" but that at night, "there is a legal duty placed on the site keeper".
The sum required for the project was initially estimated at £10,000 but was revised down to £4,500 as a result of the Sark Fire and Rescue Service securing the necessary equipment at a cheaper price than anticipated.
Conseiller John Hunt, the deputy chairman of the Emergency Services Committee, said the primary means of evacuation from Sark would continue to be the Flying Christine III.
"The marine ambulance provides wonderful cover for the island and this is not to usurp that in any way," he said.
Asked by BBC Guernsey if the sites might in future be used for commercial pleasure flights, Conseiller Hunt said: "Absolutely not."
A steady red, low intensity aeronautical obstruction light will be placed on the communications tower near the Millennium Field.
Capt Rover noted there were no overhead power lines or street lights on Sark but advised the removal of goal posts, flag poles and animals prior to landings.